Our country's law and security are in the hands of police officers. They act as our guardians and at times even go to the extent to save their country that we can truly call them our angels in disguise. For them, the entire country is their family and they hold the responsibility to protect them from evils present in the society. Today lets salute few of these heroes who led an example of bravery, courage, and compassion.
When brave police officer carried victims on his shoulders during a rescue operation in Kamala Mill fire tragedy: 
Kamala mill fire became the talk of the town, but no one spoke about the person who got into the fire to rescue victims. Police-constable Sudarshan Shinde was among those who reached the spot immediately. He was seen carrying victims on his shoulders from a restaurant that was reduced to ashes after the fire broke down.
When Hemant Karkare shot Kasab:
Who can forget the dreadful night of November 26, 2008, when terrorists attacked one of the elite hotels in Mumbai. Hemant Karkare was on his way back to home after completing his duty but when he got to know about the incidence, he got into his jeep with two other officers and reached the place. Donning bulletproof jacket he jumped to fight with attackers and was successful in shooting Kasab, main accused of the attack but couldn't save himself from bullets and died. His act of bravery will always remain in heart of every Indian.
When Andhra police chose to plead to save law:
When all tactics failed in Andhra, cop chose to plead in front of regular defaulters of traffic law. They chose to fold hands in front of them in order to make them realize the importance of following traffic rules. It showed that good policing known no ego.
When policeman saved his fellow security personnel in Jammu and Kashmir:
Police squad at Batpora chowk, Sopore was sitting wearing bulletproof jackets, when militant threw a grenade on the lap of one of the policemen sitting there, without fearing for his life he took grenade in his hand and threw it at a distance saving his own and fellow officer's life.
When constable ran for 1 km to save kids: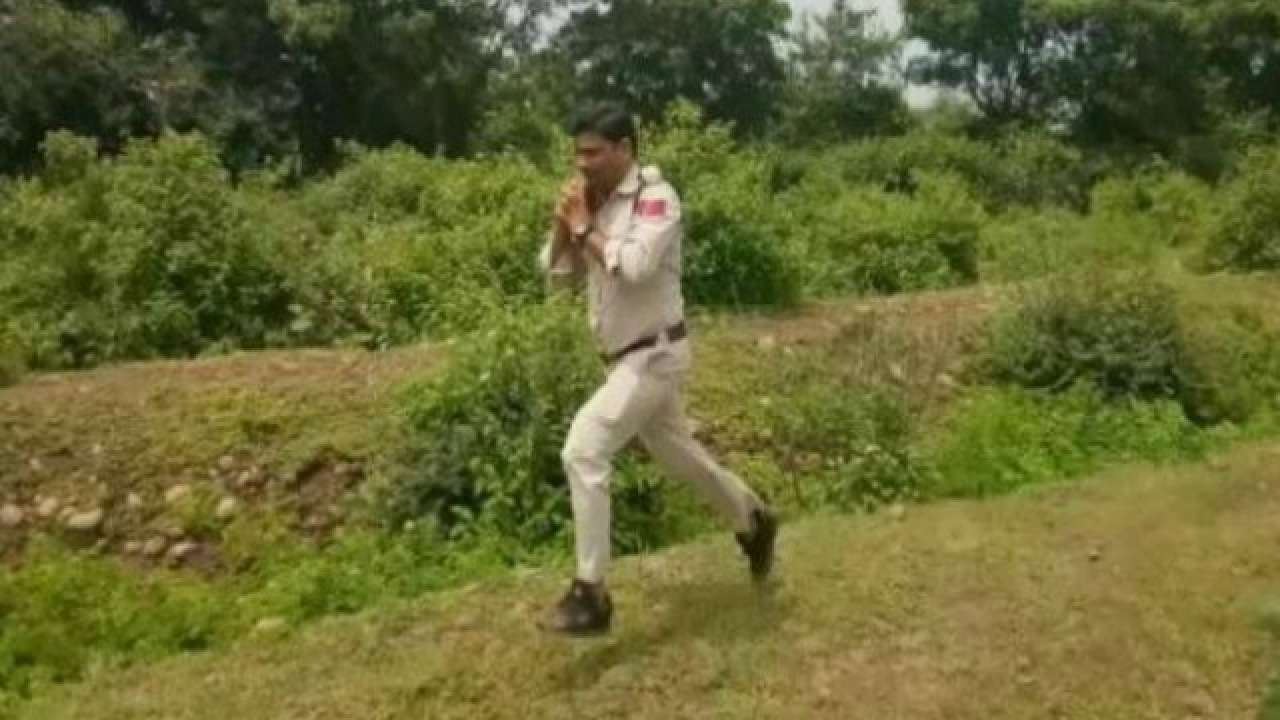 The incident happened in Chitore village of Sagar district when artillery shell was discovered near the school. The courageous cop ran for 1 km with a 10-kg bomb in order to save school students. Had the bomb exploded it would have destroyed everything in the radius of 500 meters. also, read this  How Mark Zuckerberg Has Planned For 2018!!
When UP Policewoman did not kneel down in front of politicians:
Shreshtha Thakur in UP proved that law is not above anybody. She challaned BJP Leader Pramod Lodhi on the pretext of improper documentation. She received a huge backlash from BJP workers and had to face an angry mob chanting "Police Murdabad" but she refused to kneel down in front of them and showed everyone that good policing knows no gender.
These are only a few examples of our brave police officers, there have been numerous instances where these officers had made their department proud. We must salute each one of them and must thank them for protecting us round the clock.