In another few days, we are going to bid adieu to the year 2017 and welcome 2018.
A lot has happened this year since Dhoni stepping down from captaincy to BJP's sixth clear victory in Gujarat. So before saying goodbye to 2017, let's have a look at ten top stories of the year 2017.
When Dhoni gave up Limited over captaincy:
It came as a shock to all cricket lovers, when one of the finest captains of Indian cricket down announced that he will step down from limited over captaincy ahead of series against England in January.Though he said that he will keep playing as wicketkeeper and batsman.Virat Kohli who was already serving as Test cricket captain was the obvious successor of MS.Dhoni.
When Mehar Kaur started a campaign against ABVP:
Acamedically bright student and martyr's daughter Mehar Kaur started a social media campaign "I AM NOT AFRAID OF ABVP".It all happened when two student groups, led by ABVP and AISA respectively clashed at Ramjas college in February. Students across the country joined Mehar's campaign to save DU and to promote peace. Not only she had been called anti-national but she received rape threats as well.
When GST was introduced:
After demonetization, GST was another masterstroke by our Prime minister Narendra Modi.Goods and service tax which is an indirect tax was introduced on 1st July 2017.It replaced multiple numbers of taxes levied by state and central government.It got a mixed bag of reaction from people some praised the new tax reform while some felt that it might not be as beneficial as the government claims it to be.
When Gorkhaland protest took place in Darjeeling:
The Gorkha Janmukti Morcha called an indefinite strike on 12 June 2017 in northern parts of Darjeeling as a revolt against the West Bengal Government.Their struggle and the demand for Gorkhaland is almost 70 years old.The reason behind it is racism, language difference, and culture.
When Indian Women Cricket team qualified for world cup finals:
It was a proud moment for the entire nation when Mithali Raj's led Indian women cricket team qualified for world cup finals in July 2017.The biggest moment for the Indian team was when it beat 6 times champions Australian team in semifinals.They played against England in finals and lost the match but they won massive respect from the entire nation as it was the only second time that Indian women cricket team played in finals to take home that cup.
When Suresh Prabhu, Railway Minister offered his resignation:
Unfortunate back to back train accidents made Suresh Prabhu offered his resignation to Prime Minister.He took moral responsibility for these accidents and offered to step down from the post of railway minister.At that time PM Modi told him to wait and next month when he announced his new reshuffled cabinet he gave the responsibility of Railways to Piyush Goyal, former Minister of power, coal, and energy.
When China threatened India:
Credit :Google
In August 2017, China threatened India to leave the Chinese land or to face the war.The two most populous nation India and China engaged in border dispute for a long time but it flared up once again in July and China warned India to leave the Doklam area or to face the worst consequences.
When Talwar couple got acquitted by Allahabad court:
Almost after ten years of Arushi Talwar's murder, parents of deceased Talwar couple got acquitted by Allahabad high court.Both of them were earlier convicted by CBI court in 2013 for their daughter's and domestic help Hemraj's murder.They pleaded not guilty and o October 2017 finally an Allahabad court has set them free.It has been almost 10 years to the double murder case but CBI wasn't able to prove the motive behind the murder.Though it is relief for Talwar couple here the question arises Did no one killed Arushi and Hemraj????
When Virat and Anushka got married in secret ceremony: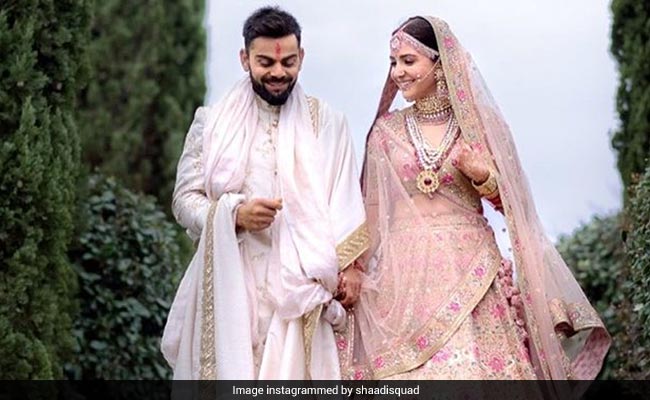 Many hearts were broken and the nation couldn't keep calm when Virat and Anushka secretly tied the knot on 11th December in Tuscan.Their wedding was one secret and grand affair which happened in Italy, an in the presence of family members and close friends only. Amidst many speculations about their wedding, both of them took to Twitter to announce this matrimony alliance.
When BJP won Gujarat for the sixth time:
Amidst all the speculation and negative campaign against GST, BJP once again celebrated the victory in Gujarat.BJP took 99 seats of 182 and Rahul led Congress gave it a tough competition and swept 77 seats.This time it was a very close call but nonetheless Modi's charm worked once again and lead to historic 6th victory in Modi's homeland.